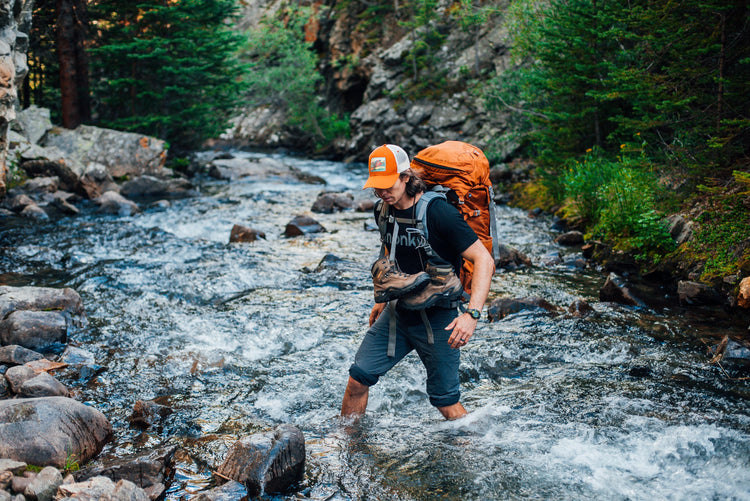 Who We Are
We're just living life - family Ruck.
KICKSTARTER FUNDED | 100% BOOTSTRAPPED | NO INVESTORS
Hi, I'm Dan. Founder of wild gym.
I was walk-on Division 1 college athlete. I made the team after being cut my freshman year. The summer before my Senior year I worked as a Wilderness Ranger. To stay in shape for athletics, I constructed an all-natural "wild gym" where I squatted logs, lifted rocks, and did pullups from tree branches - think Rocky 4 training montage. I left the wild in the best shape of my life. The following season I earned a starting role as well as a scholarship.
After college I spent 5 seasons as a Wildland Firefighter and Wilderness Ranger. I continued to maintain my athletic training regimen and I also noticed that one exercise in particular was integral to my training - Rucking.
Rucking is the foundation of wild gym. Rucking is inherently done outside and is scalable for all ability levels.
We were made to carry weight - let's honor our wild roots.
Our Mission:
To help you be comfortable being uncomfortable - outside.
Our Vision:
To make Rucking as popular as running and walking and inspire people to live like an athlete.
Our Values:
Time outside.

Consistency.

Action.

Living the examined life.

Doing what you can with what you have.

Expanding the imagination of what is possible.
Join the wild gym League of Wildness. The most positive and encouraging group online.